A project of Bhutan Youth Development in collaboration with UNICEF Bhutan. Educating, Empowering, and Enriching young people in Bhutan.
Background
Bhutan has a very young population with almost 29% of the population between 10-24 years old (PHCB, 2017). Many youth-led organizations are working towards empowering and engaging young people in the areas of volunteerism and social work. It is also seen that in many cases the organizations working with youth works in isolation. In many cases, youth groups are in isolated geographic locations, with focal points based in Thimphu.
The greatest challenge we are facing now is the lack of data on the number of young people registered as volunteers with various youth organizations that are both formal and informal. There is also inadequate information and statistics on youth and volunteerism. Without a proper system to document the program and activities, it becomes very difficult for youth organizations to design and implement need-based projects, programs, and activities for youth. Due to lack of information on youth and their activities , an efficient system of working together through concerted efforts is greatly lacking . Moreover, some programs are very crucial but due to inadequate funding, quality is comprised . oftern there are a lot of duplications of progams.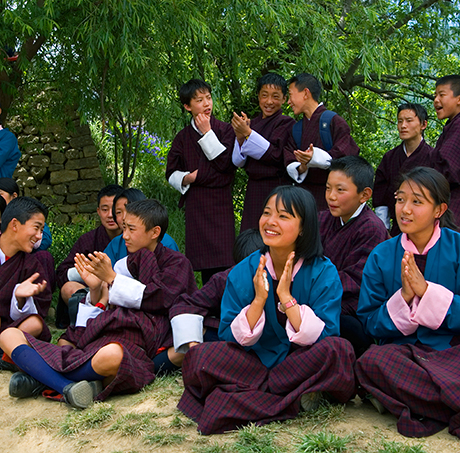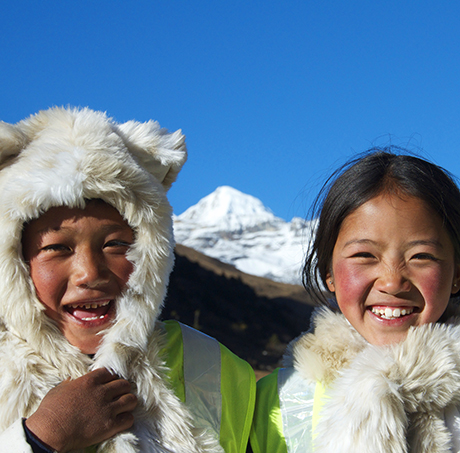 Establishing an effective network of youth groups would require a significant amount of effort in terms of bringing together parent organizations and representatives from youth groups to work together. Through establishing a data management system for youth networks/volunteers in Bhutan, the Bhutan Youth Development Fund works towards empowering and providing common platforms for youth organizations to facilitate the formation of youth groups and come together to provide opportunities and platforms for growth and overall wellbeing of Youth.
Additionally, the COVID-19 response needs to consider adolescents as a specific group who will experience the disease spread and control measures such as lockdowns differently, requiring differential responses across sectors for adolescents. Their age, puberty, physical and mental transitions, coupled with the diverse social, political and economic realities they face in different national and sub-national contexts in South Asia, will require specific attention, investment and participatory planning. Disruption of adolescents' daily routines in education, training, employment, leisure and entertainment, friendship circles, and so on mean that young people will go through anxiety and mental stress with the absence of the habitual forms of support. Some marginalized groups for whom non-formal education centers and youth and children's clubs were regular forms of support will also feel the impact of the closure of these spaces as they provide critical opportunities for interaction, and informal education and learning. This will be coupled with lack of food and nutrition, loss of daily income and wages and associated insecurities among the most marginalized.
.
In order to provide responsive solutions for these, the volunteer management information system will help to provide real time data to understand the vulnerabilities and aspirations of young people and plan mitigation measures and improve opportunities in all sectors during the COVID-19 response.
Project approach and strategy
Since most of the data shared and presented to researchers, partners, and policymakers on youth are based on assumptions and works of the organizations, therefore, YDF is envisaging to come up with a reliable online database to store the following information related to volunteers.
List of Youth Organizations (Existing, New groups, Formal and informal)
Mandates of Youth Organizations focusing on core programs
Profile of volunteers (Name, age, grade, contact #, email ID, school and district , skills they posesses, their ambition or aspiration
Kinds of programs and activities offered to youth (progam mapping)
Mapping of skills and knowledge of people working with youth
Kind of training offered to youth by various youth organization
Partners and supporters for youth organization (Stakeholders analysis)
Monitoring tools used by youth organization
Stories of youth participation in community building
Documentation of youth stories
Challenges and opportunities
Youth Organization's collaborations and networking
Managing Volunteers and the process of recording data
This data management system will ensure the systematic recording of the young volunteers' contributions in the communities and facilitate in building a proper channel of rewarding and recognizing the most deserving volunteers in the nation. This will also address issues of data management by adhering to the following protocol to enhance wider coordination among the stakeholder and the volunteers;
The Data Management System will be managed by the national coordinator. S/he will work closely with the national stakeholders, district focal persons/coordinators, center managers, and the young volunteers
Every district will have a singular focal person and will be given a unique code number linked to the main system.
Further, the focal person/coordinator in the districts will provide a unique code number to young people when they register as a volunteer.
The volunteers will use the given unique code number to record their time whenever they initiate community service or volunteer to bring changes in the communities and others.
Whenever the volunteers invest their time in community work and etc, they will notify their respective focal persons and upon validating data, the focal person will approve the request in the system and further alert the national coordinator.
The national coordinator will review, generate information, and share it with the relevant organization on a monthly base.
BYDF will oversee the entire data management system including maintaining all correspondence with stakeholders, collecting information, monitoring and analyzing project outcomes, preparing reports and liaising with outside professionals as necessary.
The BYDF will produce newsletter biannually, news update through social media will be available on the youth and volunteerism with support from the core team.